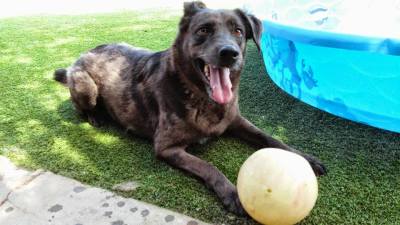 YARD ATTENDANT

Our play yard is where each dog is let out one at a time while their kennel is being cleaned. During this time we have our play yard roadie interact with the dog at the level they are comfortable with. Some dogs are new, scared, healing and unsure about play. Others are wild, crazy and happy to be outside with people. Some want to snuggle and be brushed while others like to be sprayed with the hose and play tug-o-war. Whatever level of play they need, our play yard roadie is there to provide it.

Indigo's always ready to play!

KENNEL ATTENDANT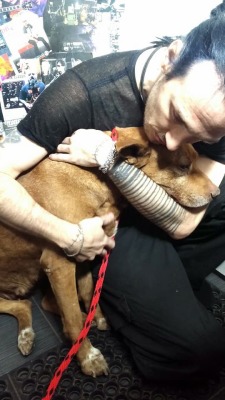 CLEAN! That's the name of the game at our kennel facility and it makes all the difference in the world for our Rockstars. Sweeping, mopping, wiping down beds, washing bowls and toys, providing fresh blankets and water, it's all a huge part of their recovery and rehabilitation.

Many times we'll have traumatized dogs or pregnant or newly born dogs, all in need of that special TLC that only our specially trainned roadies and small, intimate facility can provide.

Roxanne found abandoned and scared, gets much needed love.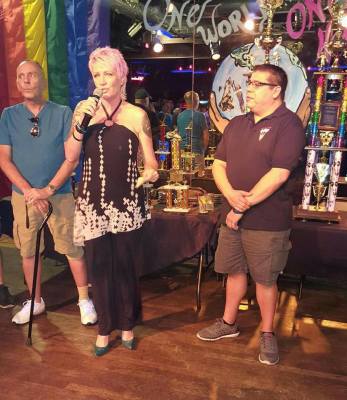 EVENTS & STREET TEAM

Events and public engagements are the best way to raise awareness of our Rockstars and our fight for their lives! That's why our events and street team roadies are so important. We attend and produce several events all year long from indoor bingo, Petsmart adoptions, DOGtoberfest Halloween Pet Festival, marching in PRIDE and handing out info at concerts. Some events only new a few hands, while other events require several. Help a little or help a lot but HELP!

Accepting a grant from GLAD